Conveyor slidewalk
Mechanical relocation
Efficacious transport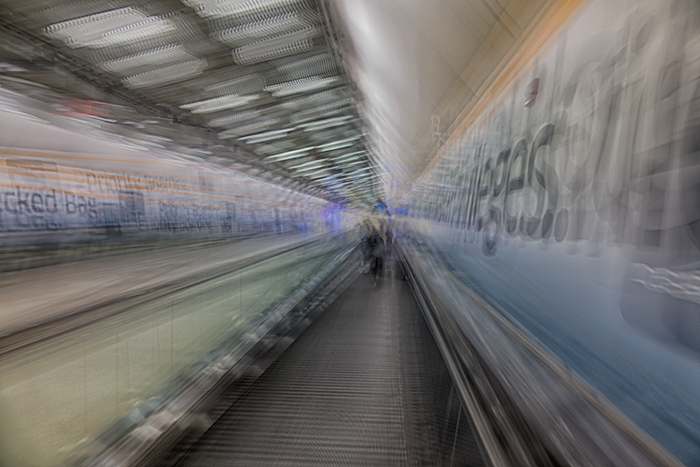 When traversing the airport metropolis, sometimes the interval between gates is an aesthetic adventure. With familiarity comes anticipation, coupled with the desire to make the most of each opportunity. Part of the challenge is to capture interesting images while both blending-in and meeting schedules.
"Through the act of living, the discovery of oneself is made concurrently with the discovery of the world around us, which can mold us, but which can also be affected by us." – Henri Cartier-Bresson