Solidity exigency
Fortuitous occurrence
Surreptitiously creeps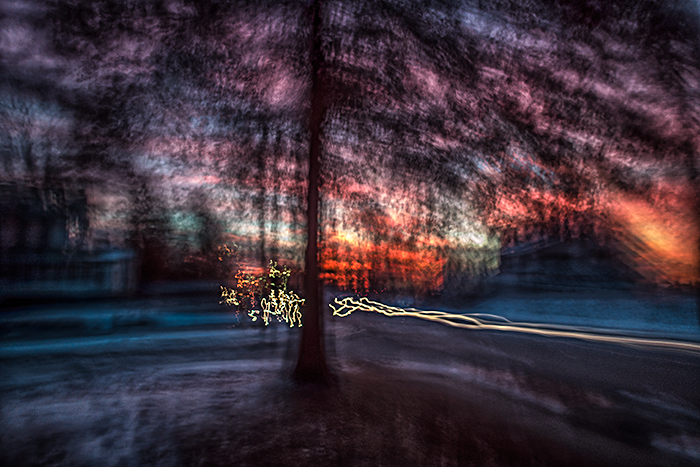 Kant tells us that conceptual principles, which arise from their reference to the realm of sensation, only serve our understanding for use in experience. Due to habitual proximity, some experiences are repeatedly augmented. Such is the case on a cold early morning, looking east from just outside my front door. When creative intuition is present, it passes into the work.
"The pure concepts of the understanding have no meaning whatever if they try to leave objects of experience and to be referred to things in themselves." – Immanuel Kant