Distinguishing critique
Wobbly structuralistic bridge
Actuality and language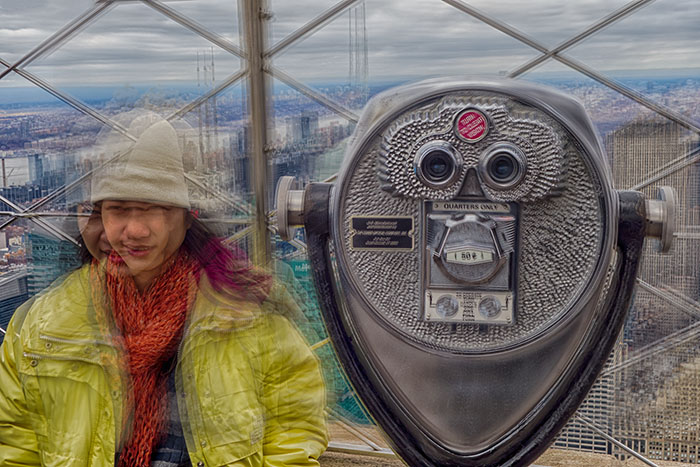 In a philosophical state of mind, all encounters take on enhanced signification. Situated high on top of the city, looking, seeing, and being-seen seem to take precedence. In considering subjective response, speculating on the perceptive reaction of the "other" repositions potential. Ocular instrumentality and the gaze appear almost synonymous.
"What determines me, at the most profound level, in the visible, is the gaze that is outside. Hence it comes about that the gaze is the instrument through which light is embodied and through which I am photo-graphed." – Jacques Lacan