Arch Base

Transmit loads
Extend directionally
Penetrate sky bedrock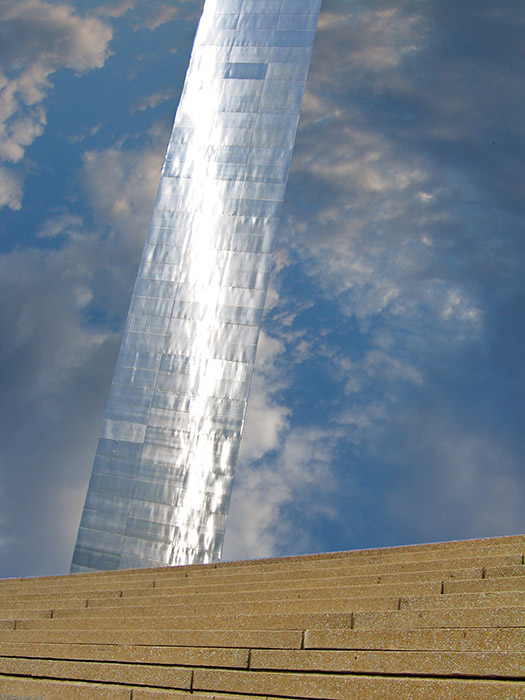 G ateway to the West. A marvelous structure that must be experienced in person to fully appreciate, the Arch was build as a monument to Westward Expansion. The gleaming stainless steel shell as it relates to changing atmospheric conditions is visual poetry. Graceful and strong, it is built to sway up to 18 inches with the wind, and can withstand earthquakes with its foundations sunk 60 feet into the ground.
"All experience is an arch wherethrough gleams that untravelled world whose margin fades for ever and for ever when I move." - Alfred Lord Tennyson